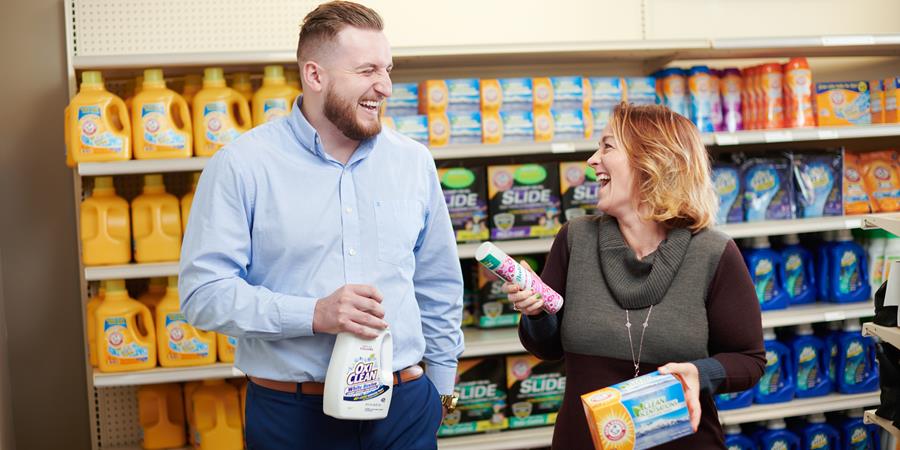 Our unique culture offers all of us a chance to make a real difference. Find out more.
The diverse members of the Church & Dwight Law Department are experienced guides who know the legal terrain and identify and solve the risks that matter. 
Who we are
We are a diverse team of seasoned legal professionals who are integrated with our client businesses and functions. Through our intimate understanding of our business and operations, we understand Church & Dwight's strategic priorities and business needs. That is why our clients seek our judgment to identify and solve the risks that matter, with a relentless focus on cost control and predictability. Our global business partners seek our business focused counsel across multiple legal disciplines, including litigation and dispute resolution; governmental investigations;  corporate governance; public company reporting and compliance; mergers, and acquisitions and divestitures; compliance and ethics; advertising and marketing claims; commercial transactions; marketing, sales and distribution; manufacturing; research and development; employment and benefits; and intellectual property.
We're always on the look out for new faces for the Legal team. Learn more about the hiring process at Church & Dwight.
What you'll do
Provide practical business solutions to complex legal problems in a fast paced and disruptive environment
Provide specialized expertise and insights, while maintaining a broad perspective as to what is best for the organization
Have accountability for portions of the departmental budget
Drive process and technology improvements for increased insights and efficiencies
Be challenged and supported to grow your professional equity every day
Preserve and create company value by protecting the company from legal risks that matter
Who we need
Collaborative and courageous low ego professionals with a passion for the law and business
Analytical thinkers and determined problem solvers
Accountable individuals looking to take initiative and motivated to make a difference
Professionals with good judgment
Passionate professionals with the confidence and judgment to navigate uncertainty, identify and solve risks that matter, while leaning into others
Self-aware individuals with a drive to learn and improve