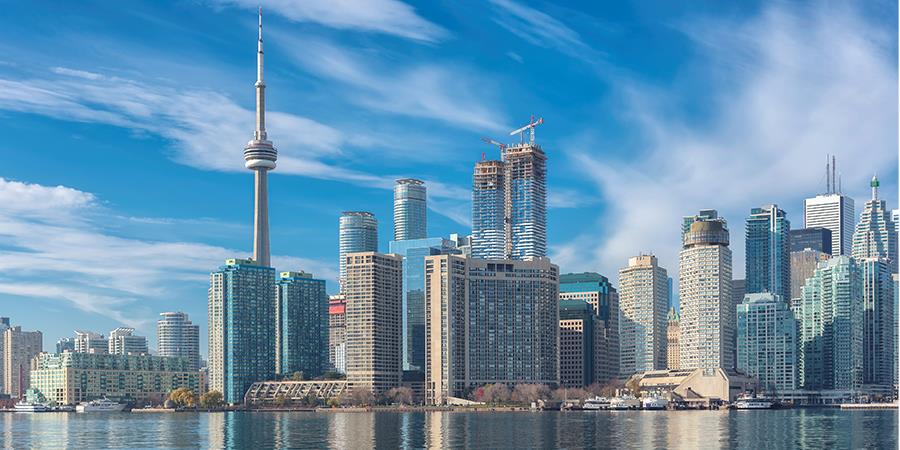 Canada
From Québec to Ontario, our Canadian teams have been around since 1904.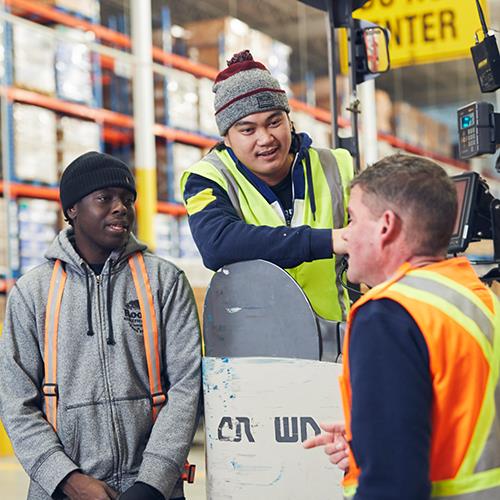 Church & Dwight Canada Corp is a subsidiary of Church & Dwight Co. Inc – a leading manufacturer and distributor of health and personal care products, industrial and household cleaners, and over-the-counter (OTC) medicines. For over 100 years, Church & Dwight Canada Corp. has offered trusted solutions for the everyday needs of Canadians.
The Head Office of Church & Dwight Canada Corp located in Mississauga, Ontario, handles our Marketing, Customer Development, Commercial Operations, Finance, IT, HR and Supply/Demand Planning organizations. The Mississauga location is also home to Canada's 123,000-square-foot primary Distribution Centre servicing customers coast to coast.
Mississauga is a young, vibrant and thriving city in the heart of one of the most exciting and prosperous regions in North America. Today it is Canada's 6th largest city and Ontario's 3rd largest city. Mississauga is an open and diverse city that attracts and welcomes people from around the world to live, work, study, visit and play. Mississauga has a balanced and broad-based diversity and celebrates the cultural richness of its people. Today, more than forty different languages are spoken as mother tongue by Mississaugans; home to over 88,000 businesses employing close to 425,000 people.
Montreal has a 155,000-square-foot manufacturing site equipped with a wide range of processing and packaging equipment used to manufacture OTC health care, personal care and family planning products for distribution within Canada and export outside of Canada.  The Montreal location is also home to our Quality Control, Quality Assurance, and Research & Development departments.
Our Montreal plant is one of the first pharmaceutical manufacturing sites in Canada and home of some of the most iconic Canadian–manufactured brands that have stood the test of time through consumer's trust (Gravol, Rub A535 etc.).
Montreal is one of the most ethnically and culturally diverse cities in the world. With its blend of Francophone and Anglophone culture, it is a rich city for immigration since its establishment 375 years ago. Montréal is one of North America's leading centers in life sciences and health technology (LSHT).
Combined, Church & Dwight Canada employs more than 300 people and works closely with our International and Corporate partners to meet the needs of our valued customers and deliver a winning portfolio of brands to our consumers.
ROLES IN CANADA 
Finance
Human Resources
Information Technology
Marketing
Sales
Supply Chain
Operations
Quality & Regulatory Affairs
R&D Product Development
Benefits in Canada
We offer comprehensive healthcare coverage and wellness programs, including:
Health
Wellness
Vision
Dental
Employee Assistance Program for professional counseling services
INSURANCE
We offer competitive insurance coverage in a range of areas including, life, accidental death and dismemberment, short term and long term disability.
Competitive Compensation 
Church & Dwight Canada  offers a market and industry-competitive compensation package; addressing three major areas :
Ensuring fair recognition of each employee's contribution to the Company's development, by encouraging the recognition of individual performance;
Guaranteeing an ability to motivate internally and attract externally, while considering, in particular, the specificities of salary levels in relation to the tasks and market competitivity;
Compensating employees' skills at fair value.
Retirement/Financial Planning
We offer a competitive Retirement and Savings Program, including a Deferred Profit Sharing Plan (DPSP), a Registered Retirement Savings Plan (RRSP), a Tax-Free Savings Account (TFSA) and a Non-Registered Savings Plan (NREG).