Customer Strategic Planning Manager
Job Description
A collective energy and ambition. A place where you can make a real difference.
We're a company that genuinely cares about our people, our products, our consumers and the environment.
Our unique, informal culture champions courage, determination and collaboration. Knowing we have an open and supportive team means each of us has the freedom to take responsibility and ownership. We have a shared passion to work hard, innovate and push boundaries.
United by the belief that when we strive for growth, anything is possible. While we might not be the largest company in our industry, we believe we can have the biggest impact because: Together We Have the Power to Win.
THE COMPANY:
Church and Dwight is writing an exciting next chapter in our Canadian history-we will grow sales and profit the fastest in our industry space powered by talented people and leading brands. We have a strong foundation to build on-we are one of the fastest growing Consumer Packaged Goods companies that has outpaced the Standard & Poor's by more than three times over the last 10 years. We have a small company feel and we have an environment of rolling up our sleeves to get things done. We believe in team first and that relationships matter here-we work together to share ideas and contribute towards our collective goals. With our intentionally lean structure, every employee can make a meaningful impact on the business. We need you to bring your determination, your team spirit and your courage to enable Church and Dwight to deliver breakthrough results for 2023 and beyond.
Church & Dwight Canada is a Consumer Packaged Goods company with over 30 leading brands in the Personal Care, OTC and Household categories. Its signature brand is the Arm & Hammer family of products that include baking soda, laundry detergent, dental care and cat litter. Some of the other well-known and successful Church & Dwight brands include Batiste Dry Shampoo, Waterpik, First Response, Trojan, Rub A535, Gravol, Orajel, Nair, Flawless, Vitafusion, L'il Critters and OxiClean. The company recently bolstered its brand roster with the acquisitions of Therabreath
Position: Customer Strategic Planning Manager
Reports to:  Team Lead, Customer Strategic Planning
Overview:
In this role you will be responsible to develop & execute channel and external brand commercial strategies for the Church and Dwight brands, integrating brand and customer strategies and priorities, to deliver sales and profit growth for Church and Dwight. You will be an expert on your category and brand to provide a foundation to be responsible for all elements of the channel strategies-developing the strategies, designing the trade funding to support the strategies, driving collaboration between sales and marketing to enable execution and tracking results. You will also be the heartbeat of the planning process for your brands. You will quarterback several elements of the corporate planning process to enable better planning, deliver improved plans for our customers and enable better results. This role partners closely with the Revenue Growth group. You will be accountable to deliver the brand sales and profit category on your specific businesses. You will be responsible for a recent Church and Dwight acquisitions, as well as other brands.
The Customer Strategic Planning Manager will be responsible to:
Design and execute channel and go to market strategies
Develop channel and go to market strategies that achieve the business goals, financial targets and channel requirements for specific brands. Identify sales goals by brand and design strategies required to achieve goals.
Develop a long term vision to be share externally, with collaboration from marketing and sales, on the 3 year plan for major brands.
Leads deployment of channel and go to market strategies with the sales organization. Define and deploy required brand/category in store fundamentals (e.g. distribution, feature, display, pricing, shelving) to deliver go to market strategies.
Excite and enable the organization to deliver the brand/channel strategies and selling priorities. Problem solve issues to deliver against results.
Develop innovation presentations for sell in by sales teams. Track initiative progress and local execution along with sales teams to drive learning for share and reapply.
Track and report progress on sales fundamentals and customer and channel sales strategies.
Leadership on key retailer activation tools for Hero specifically including displays and shopper marketing investment
Multifunctional collaborator between sales, marketing and finance
Be the internal voice of sales in the development of short and long term brand plans, including design of new product development plans. Ensure brand plans are linked to sales perspective.
Be the external voice of marketing in developing external plans and presentations. Ensure sales plans are linked with brand plans developed by marketing.
Work closely with Revenue Growth Manager and brand finance to develop business plans and the financials analysis to assess outlook and performance
Drive collaboration between sales and marketing to deliver the financial goals of the organization while ensuring opportunities and barriers from both functions are represented in planning
Engagement as part of the multi functional brand forecasting process
Lead strategic thinking on Trade Funding investment and Revenue Growth
In partnership with Revenue Growth group, lead the strategic thinking on trade fund investment and pricing at a brand level to deliver sales and profit objectives.
Design the target trade fund investment strategy for each brand in the short (1 year) and long term (3 year+).
Identify opportunities for promotional optimization, lead implementation and sell in of promotional optimization work with the sales teams. Assess promotion efficiency, ROI/cost-event analysis to ensure the best outcome for our in market investments
Identify opportunities and what needs to be true to drive improved product mix. Lead channel and go to market execution and engagement of product mix plans to the sales teams.
Category and Brand expert
Be the external expert on the brand and the category.
Develop deep understanding of customer strategies, relationship to our categories and brands
Be in touch with competitive execution and results in the market. Develop national plans to respond to competitive threats where required.
Improve organizational capability of our brand, category and competition in the Canadian market via developing and deploying education.
Monitor results, competitive activity & strategies to ensure sales and profit targets are met.
Business Planning
Key contributor to sales, marketing and finance planning
Leads annual channel planning for the brand including assessing what's working/not working with current strategies, developing and deploying new and revised sales strategies, developing building blocks and brand quota targets
Key contributor to customer Joint Business Planning and major trade fund negotiations working to enable the organization to have the right resources and sell in to support objectives
Key contributor to marketing planning to ensure that sales perspective is included in the development of brand plans.
Key enabler of ensuring that the organization delivers against functional deadlines
Identify opportunities to strengthen our corporate planning process. Lead, design and deploy new planning processes and tools.
Education & Experience:
University Education (preference given to MBA / Bachelor of Commerce)
6+ years Customer Marketing, Customer facing/Account Management, or Consumer Marketing experience in CPG Industry
Direct Sales Experience required.
Category Management/Shopper Marketing/Shopper Insights experience.
Previous experience with customer POS systems (LDIA, IRI, Market link, Dunnhumby etc.) and 3rd party data service providers (Nielsen, IQVIA etc.)
External plan development/management experience and exposure
Skills & Competencies:
Demonstrated leadership in achieving sales results through others with and without direct authority
Demonstrated track record of success in enabling business growth, developing brand plans into sales strategies, launching new products, trade fund management and revenue growth management.
Demonstrated ability to collaborate with others across functions
Advanced analytical skills and strong critical thinking
In-depth knowledge of consumer sector sales, consumer products, channels, and Canadian retailers and key business drivers
Demonstrated ability to take initiative
Church and Dwight Canada is an equal opportunity employer committed to providing a barrier-free, inclusive and accessible work environment. Applicants may be entitled to reasonable accommodation in respect of a legally protected characteristic in accordance with applicable human rights legislation. If you require accommodation on this basis, we will work with you to meet your needs. Please inform our Human Resources department if you require an accommodation in completing this application for employment or for otherwise participating in the application process.
 

Role Location
Canada
Canada is more than its hulking-mountain, craggy-coast good looks: it also cooks extraordinary meals, rocks cool culture and unfurls wild, moose-spotting road trips.
Explore this location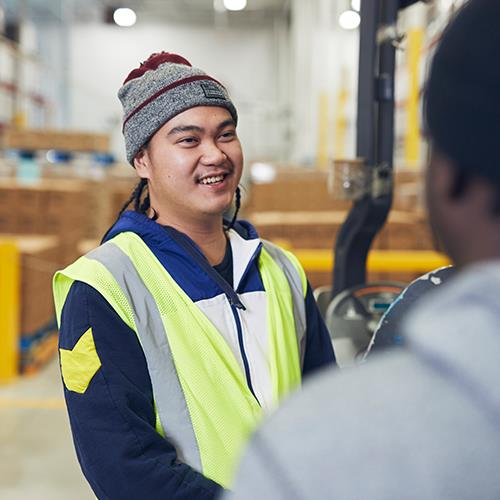 Equal Employment Opportunity for the Disabled

At Church & Dwight

As an equal opportunity employer, Church & Dwight is committed to providing access and opportunities to individuals with disabilities. Applicants who require accommodation in the job application process may contact 877-809-8449 or email their resume and cover letter to jobs@churchdwight.com. Please note that these options are available only to those needing an accommodation because of a medical condition or disability. All email submissions should include "Accommodation needed" in the subject line as well as information related to the specific position you are interested in (requisition number, job title, location, etc.). Church & Dwight will not respond to inquiries made to jobs@churchdwight.com or 877-809-8449 that are not related to accessibility of the online application system by persons with medical conditions or disabilities. To review Church & Dwight's Equal Opportunities Employer Policy, click link below.

Learn More