Job Description
A collective energy and ambition. A place where you can make a real difference.
We're a company that genuinely cares about our people, our products, our consumers and the environment.
Our unique, informal culture champions courage, determination and collaboration. Knowing we have an open and supportive team means each of us has the freedom to take responsibility and ownership. We have a shared passion to work hard, innovate and push boundaries.
United by the belief that when we strive for growth, anything is possible. While we might not be the largest company in our industry, we believe we can have the biggest impact because: Together We Have the Power to Win.
职位Job Title:质量主管Business Quality Lead
级别Job Grade: CHN Grade-1
部门Department:质量部Quality Department, APAC                   
上级经理Reports To:亚太区业务质量负责人APAC Business Quality Head
职位描述Role Summary                                                          
负责建立本地的质量管理体系,管理在中国和亚太区其他区域销售的产品的质量和法规符合性。确保质量体系的有效性和实施,并符合所有相应的公司质量方针、执行标准以及销售地的法规要求。Primary role to establish the local quality management system to manage quality and regulation compliance of products being sold in China and APAC, and ensure effectiveness and implementation of the QMS, and ensure compliance to all corporate quality policies, all standards for which C&D has a certification, and all applicable Regulatory Authority requirements for the countries within scope.
岗位职责
Role Accountabilities and Responsibilities   (Describe the 5-7 major accountabilities)                                                       
按当地法规(如化妆品、食品和医疗器械)要求、适用的标准以及公司总部的质量体系建立本地质量管理体系Establish local quality management system (QMS) in accordance with local regulations (such as cosmetic, food and medical device), applicable standards as well as the C&D Corporate QMS.
定期评估质量管理体系文件确保文件的有效性和适用性Regular review of the quality documents to ensure effectiveness and applicability.
促进质量管理体系的持续改善,实施原因分析并制定纠正预防措施Drive continuous improvements of QMS, conduct root causes analysis and develop CAPAs.
通过与法规部、市场销售部、研发部和运营部的密切联系,了解每个部门对质量管理体系的需求并协调落实Closely work with the cross-functional teams from Regulatory, GMG, R&D and Operation to understand the QMS needs from each function and coordinate actions.
负责协调政府机构审核以及客户和第三方认证机构的审核Responsible for coordinating external audits conducted by government agency, customer and 3rd party notify body.
负责组织和协调内部质量体系审核Responsible for organizing and coordinating internal quality audit.
本地产品生产商质量监督Quality oversight of local sourced manufacturing.
负责代理商的质量审核,协助供应商质量审核Conduct Quality Management System audits for business partners operating C&D products, assists quality audit of suppliers.
负责内部质量管理体系审核Coordinate to conduct internal Quality Management System audits.
协助按照法规和内部程序投诉处理和不良反应监控及汇报Coordinate complaint handling and adverse event monitoring and reporting according to regulations and internal SOPs.
由直接领导安排的其他工作任务Other QMS related tasks to be assigned.
教育和经验
Education and Experience                                                          
药学、化工、科技、工程、食品专业本科学历BS in an appropriate discipline (Pharmacy, Chemistry, Science; Engineering; Food).
5年以上化妆品、食品或医疗器械质量管理体系经验Minimum of 5 years' experience in Quality Management System in cosmetics, foods or medical device.
具备支持多项目能力,并作出合理判断以达到项目目标Ability to work on multiple projects, exercise sound judgment, and meet project objectives.
熟悉ISO 9001, ISO22716, ISO13485 和 HACCP质量体系 Familiar with ISO 9001, ISO22716, ISO13485 and HACCP
熟悉化妆品、医疗器械和食品的法规要求Good knowledge of local regulations on cosmetics, medical device and foods.
具备六西格玛工具的使用技能和经验Skills and experience in six Sigma tools.
具备内审和审核外部组织的技能和经验Skills and experience in internal audits and audit of external partners.
具备一定精细化工或食品行业经验General experience in fine chemical or food industries.
英语书写口语流利Fluent in written and oral English.
良好的沟通技能Good communication skills.
Church & Dwight is proud to be an Equal Opportunity Employer/Veterans/Individuals with Disabilities.

For more information on our company, our brands and our culture visit us at http://www.churchdwight.com/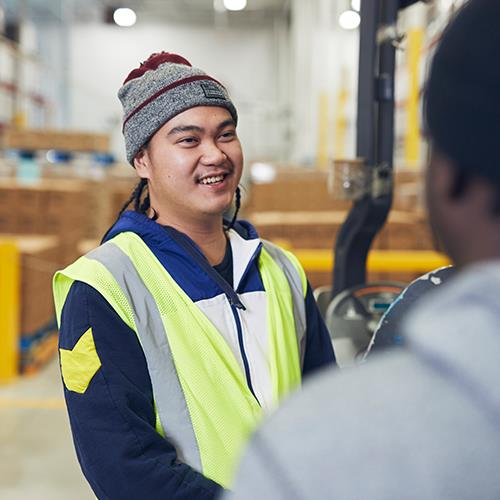 Equal Employment Opportunity for the Disabled

At Church & Dwight

As an equal opportunity employer, Church & Dwight is committed to providing access and opportunities to individuals with disabilities. Applicants who require accommodation in the job application process may contact 877-809-8449 or email their resume and cover letter to jobs@churchdwight.com. Please note that these options are available only to those needing an accommodation because of a medical condition or disability. All email submissions should include "Accommodation needed" in the subject line as well as information related to the specific position you are interested in (requisition number, job title, location, etc.). Church & Dwight will not respond to inquiries made to jobs@churchdwight.com or 877-809-8449 that are not related to accessibility of the online application system by persons with medical conditions or disabilities. To review Church & Dwight's Equal Opportunities Employer Policy, click link below.

Learn More